Sometime as I watch the news I feel so helpless…there so many hurting people all over the world. We can pray for these people…and I believe in prayer, so I certainly don't thnk that is a small thing…yet sometimes I feel called to do more.
My family has taken on the motto, "We have been blessed to be a blessing". We can't fix all the worlds problems. All we can do is what we can do.
I have noticed other people in the blog world who are using their resources to help others.
Earlier this week, I mentioned what Centsational Girl is doing with The Alma Project.
And then I saw that Sweet Bee Buzzings has made these adorable dresses as part of the 'Dress a Girl Around the World' Sew-a-Long.
A Design Story is selling these chairs to benefit Belizean Christian Efforts, a children's home for girls in Flowers Bank, Belize.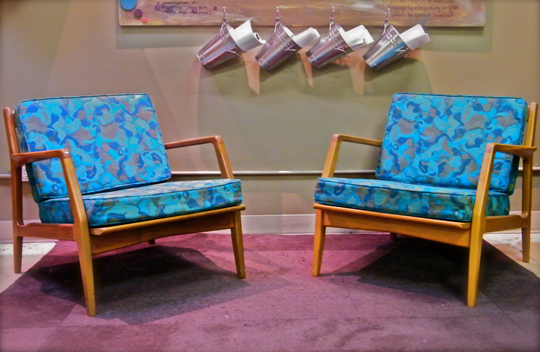 The Rusted Chain announced this week that $10 from every Blessed necklace she sells will go to World Vision to help Japan's earthquake and tsunami victims.
I don't know about you, but I love reading about what people are doing to change their world. So here's my idea. This Friday will mark the beginning of "Change Your World Fridays" here on The Inspired Housewife. This is a time to link up posts about what you, or someone you know, is doing to change the world.
It's not your typical "Link Up Party", but my hope is that it will be an inspiration to think about what YOU can do to change your world.
Good actions give strength to ourselves and inspire good actions in others." ~ Plato
Please spread the word and come back on Friday to add your link and read what others are doing to change their world!
I'm linking up at…