Well we did it….we moved. Well sort of. We have dragged our stuff out of storage and have been slowly placing it all the right places. Hehehe…well at least what seems the right place at the moment. Why is it so hard for me to figure out my kitchen? I keep arranging and re arranging. Just when I think I have it, I remember something like spices, I seriously just thought of those ….errrrr now where are those going?
I find that for some reason we are having trouble converting over from the cottage. I know it sounds strange, but this week after working all day in the house we are still all snuggling down at night in the cottage. Now part of that reason is that the guys are still painting the stairs in the new house and the cable is not yet hooked up in the house…even though Mr. Amazing has spent numerous time listening to the Comcast recording telling him how important he is to them. I think it is more than that. In an odd way I guess this place has become home.
The goal is to be all moved over to the big house this weekend…and don't get me wrong….I am excited about that, but…but…I guess what I'm trying to explain to you all is; sometimes…if you open your heart, you too can learn to embrace the place you are calling home today. Even if it is small…even if it is old..even if it has a tarp for a roof (yep…it really does)…it too can become your haven.
This is my challenge to you….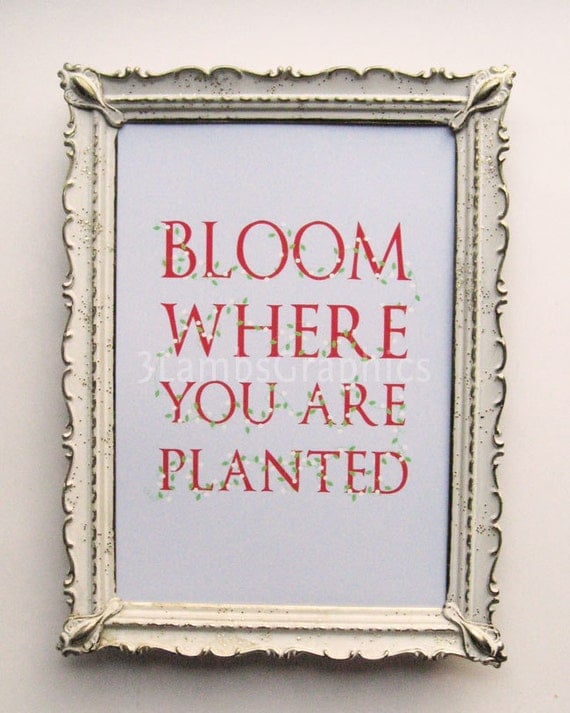 In the meantime I have some roots to bury in my new place.
Yes…pictures will be coming….probably on facebook today…I hope. So if you are not following me on facebook, now might be a good time to head on over.