If I had known how much toilet paper a house with four girls could go thru I would have bought stock in it a long time ago. I can't tell you how many of these I have thrown away over the years and not given it any thought …..
Until Pinterest…..Now I feel guilt over all of the rolls I have thrown away over the years.
http://designbynight.blogspot.com/search?updated-max=2010-09-09T10%3A47%3A00-04%3A00&max-results=3
http://kiflieslevendula.blogspot.com/2011/07/kisautok.html
Wouldn't this be cute on the top of a gift?
How fun would these be for Easter?
This is clever…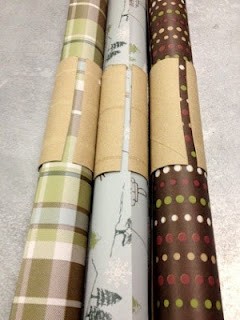 http://itsalmostgenius.com/index.php/genius/reuse-toilet-paper-rolls-to-hold-your-wrapping-paper/
My grandson would love this…
http://craftsbyamanda.com/2011/02/cardboard-tube-binoculars.html
Simply stuff the tubes full of dryer lint. The ultimate in recycling!
I have done this and it really works well…just make sure you stuff them really tight.
Here is the only toilet paper roll crafts I have ever done.
http://www.theinspiredhousewife.com/2011/04/from-toilet-paper-to-elegant-napkins/
What is the best toilet paper craft you have ever done?